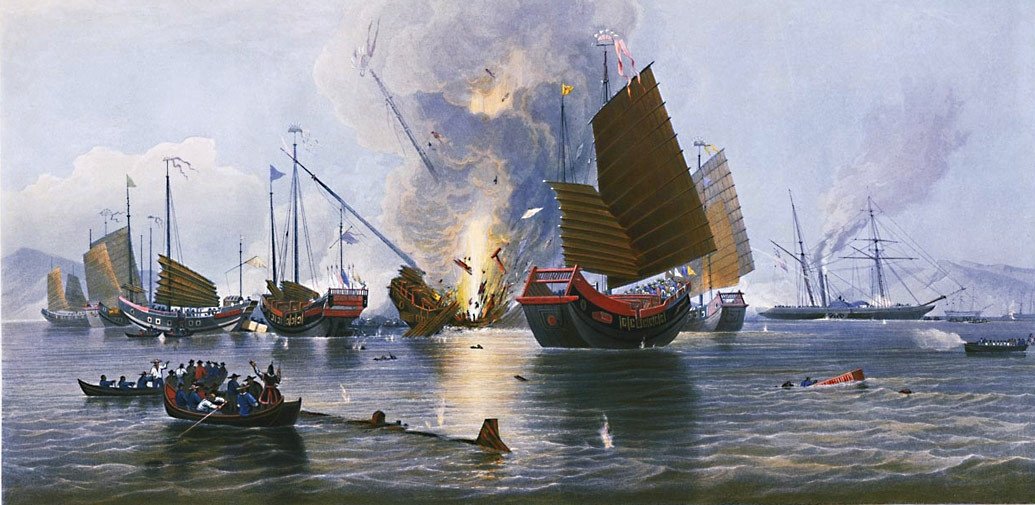 In the 19th century the British Empire went to war to keep China addicted to opium. Britain was the largest drug cartell the world had ever seen, shipping their merchandise from India, and bribing the Chinese customs officials to bring the drugs into the country. Millions of Chinese became addicted, a public health emergency. The Chinese emperor dispatched Lin Zexu, an efficient former regional govenor, to deal with the issue. The result was an armed conflict which ended in a humiliating treaty for the Chinese.
William Gladstone, the famous liberal, denounced the war as scandalous. "A war more unjust in its origin, a war calculated in its progress to cover this country with a permanent disgrace, I do not know and I have not read of" he wrote. His opposition was Lord Palmerston, the prime minister at the time, who said he would fight for compensation from the Chinese for lost merchandise.
Along with the great Indian famines, the opium wars are seldom mentioned in Britain. The UK likes to take the moral high ground focusing on Churchill's struggle with the nazis. But the British were, at times, no saints themselves. Lin Zexu on the other hand, the rigid moralist, emerges a hero of Chinese history. There are at least three great epic movies about him (two below). Although blamed for the war, he was partially rehabilitated in his lifetime. He died in 1850.
"Let us ask, where is your conscience?"- Lin Zexu open letter to Queen Victoria
Lectures
Radio shows
Documentary
Below you can watch a Chinese feature movie on the Opium Wars. There is a public domain version of the story from 1959, but it is not subtitled. This one from 1997 has been available from several channels on youtube for a while.
Please follow and like us: